20 mars 2013
Pink Baby Booklet
Coucou tout le monde!!
Ben voila...apres avoir fait un petit mini-album de forme d'aile pour un nouveau-ne' garcon (qlqs postes ci-dessous)... j'ai ete' tro contente d'apprendre la naissance d'une petite fille d'une amie... Alors hop ! me revoila avec une autre rea si 'girly et pretty' qui m'a tellement inspire'e !!
Il faut dire que ce melange de papiers de Graphics45 et de Kaizercraft faisaient tres bien l'affaire...
Hello there... well after showing you a mini-booklet for new born boy with 'wing shape' made of wood (couple of posts below) ...I was so thrilled to hear that another one of my g'friend gave birth to a baby girl ! so here I am with another mini-album so girly and so pretty that I've made .. I must say that mixing the papers from Graphics45 and Kaizercraft was just perfect for it !!
x
x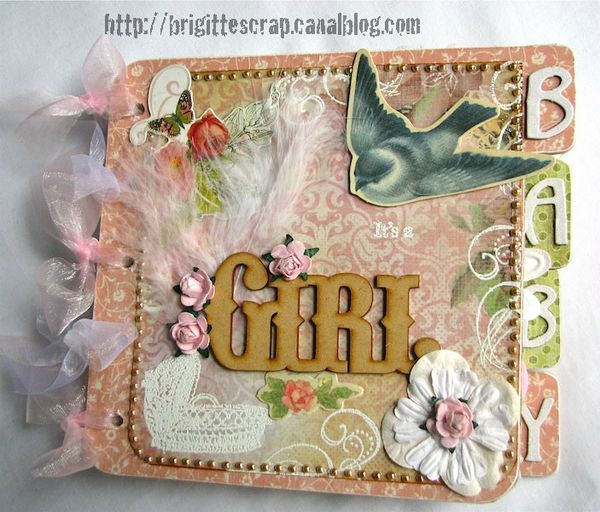 x
x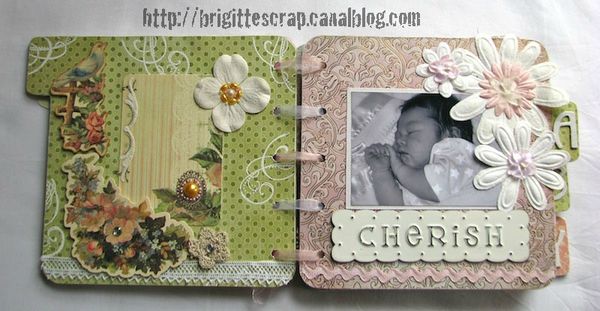 x
x
x
x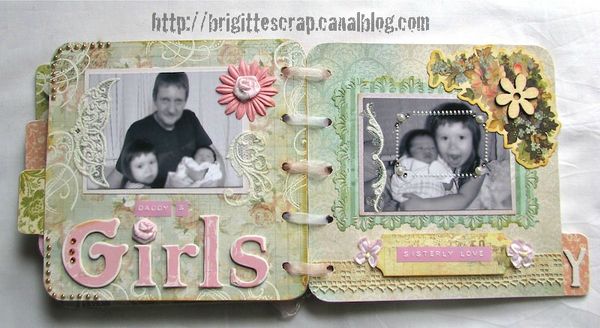 x
x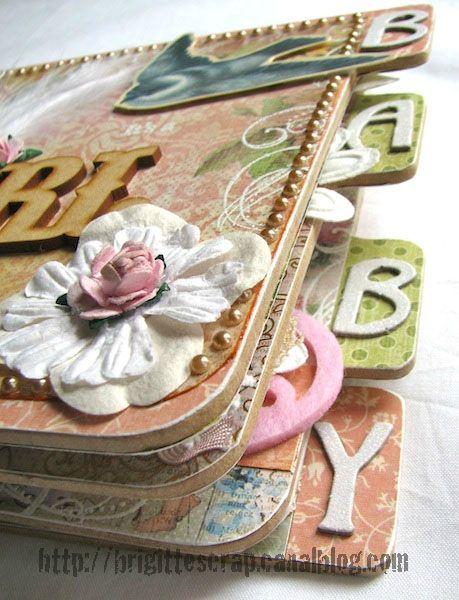 x
x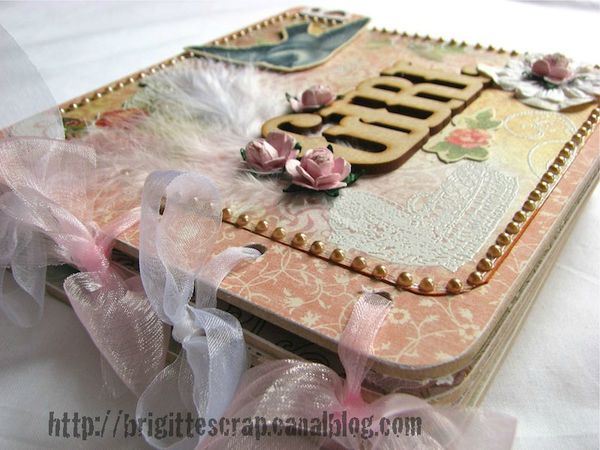 x
x
Alors ?? qu'en pensez-vous ?? Nul doute que je me suis eclate'e a le faire ce mini pour petite fille !!
Bises a tous et toutes et ...n'oubliez pas notre challenge anniversaire du forum Steampunk, Scrap & Cie !
vous avez tout ce mois pour nous envoyer votre ou vos magnifique rea !! :)
Bon scrap a tous et toutes !!!
So ?? what do you think ? loved it !! had a ball doing this!!
Have a great week to you all !! and don't forget ... our birthday challenge at the forum Steampunk, Scrap & Cie is still on ...
You have the whole month to send us your participation !!
BriGt xx
Commentaires
Poster un commentaire