11 août 2008
OneLittleWord 'Be'..., 2008ScrapChallenge week 32
oh maaaan !!!! has it been cold or what ?? yesterday.... it snooooowed and it was soooo beaudiful. it didn't settle much and melted quite quick !! This morning... a little bit more but...not many fotos of it to make it you go :'woww' !!! and now.... brrrrrrrrrrrr it's freezing as a result :(
Anyway... if you have been following me, i've been busy doing little casual jobs now and there, not much time for scrapping at all and looking at everyone's blogs i was really itching to get back into scrapping. So...last night... did a bit. geeee !! it feels good !! i don't know what i'd do without my scrapping...well...beside my cards !! so starting with ....
ouhhh laaaa !! il fait froid ou quoi ??!?!? hier...il a un peu neige' , c'etait siiiii beauuuuu. Mais pas pour longtemps donc... ca a fondu aussi vite.... Ce matin.... encore un peu mais... tjs pas bcp de fotos a vous montrer helas... en revanche maintenant...il fait plutot ...frrrrrrrrrroid !!!
Bref.... si vous m'avez suivi pour un temps, vous devriez savoir que.... avec mes qlqs tits jobs a droite a gauche, j'ai pas bcp eut le temps de scrapper et en regardant le blog de tt le monde... ca ma vraiment demange' de m'y remettre. Alors hier soir, j'ai fait 2 pages. wouahhh ca m'a fait du bien de scrapper. j'sais pas ce que je pourrais faire sans mon scrap...bon...a part faire mes cartes bien sure, et les cartes ca prend moins de temps mais j'avais vraiment envie de me remettre a mon scrap, alors ... pour commencer....
ONE LITTLE WORD ....'BE'....: Just love that word, it can be sooooo opened to lots of things/themes. i've chosen this title: 'BE....what you wanna be' just for fun. It's not really freestyle ?? definitely not shabby but... i really wanted to make a LO with bright colours to cheer me up !! Let me know what ya think if you're passing by.....
Le challenge de OneLittleWord: 'Be' (Traduit par ...'ETRE'...'Soit': 'Soit ce que tu veux Etre') ... ca cloche pas en francais ???) j'aime bcp ce mot, il peut etre interprete' differemment suivant le theme, l'idee ect... Cette page n'est pas vraiment 100% freestyle ou n'importe quel style mais ce que je voulais c'etait de faire une page avec des couleurs qui donnent la peche pour me remonter le moral !! et de m'eclater, m'exprimer !!
then.... got back into my 'french' blog challenge: Theme was: Where do your feet take you this week ?? hehehe well.... it took me to....SHOPPING !!! where i found my 'dream' pair of shoes.... high heels with metal heels. ohhhh boy... don't know for how many hours i can stand with those shoes but....never mind the pain...i loooove them !! i ALWAYS loooove shoes with metal heels. i had to throw away a beaudiiiful pair i had few years ago just bcos...with pregnancy, your feet aren't the same and i couldn't even slip them in :( so i found those one last time while shopping down Penrith shops....woohooo tooo cool :) !!!!
ensuite..... je mesuis remise au challenge de 2008ScrapChallenge: 'OU VOS PIEDS VOUS ONT-ILS AMENE' CETTE SEMAINE ??? hehehe...ben...ils m'ont amene' ...au SHOPPING !!! ou j'ai trouve' ma chaussure de reve :).... avec haut talons en metals !!! oh la laaaa, je ne sais pas pour combien d'heures je peux marcher avec ces chaussures mais...casses-pas la tete pour la douleur, je les adooooore !!! J'ai TOUJOURS adooooore' les chaussures a talons en metals... et helas...j'ai du jete' une de mes paires ya qlqs temps ...ben oui avec la grossesse, nos pieds changent et je n'arrivais meme pas a les mettre. Alors j'ai enfin trouve' une autre paire la derniere fois en faisant mon shopping a Penrith... ouhhhh trop cool !!! ca,...c'est mon kdo d'anniv. que je me suis faite :) bon allez...dites-moi ce que vous en pensez de ma page hein ??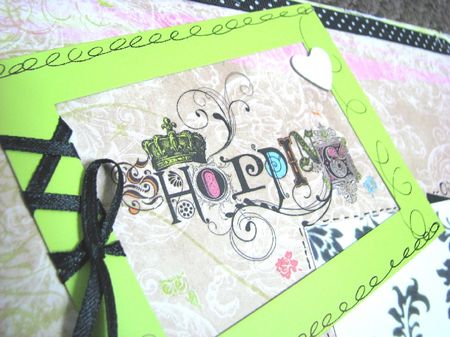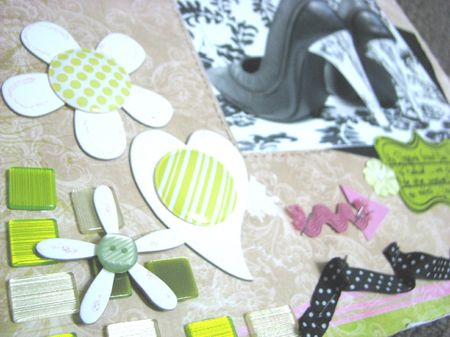 well...this is it for today !!! hope you're still enjoying your visit and be kind to tell me what you think huh ??
2 weeks to my ....birthday!!! boooo !!! .... although i felt sooo good and sooo cheerful... hmmmmm i'm starting to lack enthusiasm in doing things :( .... anyway... hope you all have a great week and will chat later on :)
bon...ben voila pour aujourd'hui !!! j'espere que vous appreciez tjs autant votre tite ballade chez moi, soyez gentille de m'y laisser un tit mot hein :)
Dans 2 semaines... boooo !! ca sera mon anniversaire !!! ...et meme si j'etais siiiiiii bien et siiiiiii positive, heuuuu...je crois que je manque d'enthusiasme a faire des choses :( ces temps-ci ...bref.... passez une agreable semaine et a bientot :) Brigitte d'Australie :)